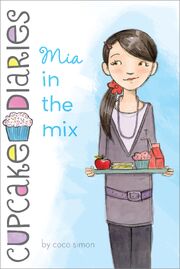 Mia in the Mix is the 2nd Book in the Cupcake Diaries. It introduced Mia, who's new in town and a fashionista. At her new school, the PGC (Popular Girls Club) admires her and wants to recruit her. Mia will have to choose between the PGC or the Cupcake Club, but what will she choose? Read now to find out!
Ad blocker interference detected!
Wikia is a free-to-use site that makes money from advertising. We have a modified experience for viewers using ad blockers

Wikia is not accessible if you've made further modifications. Remove the custom ad blocker rule(s) and the page will load as expected.