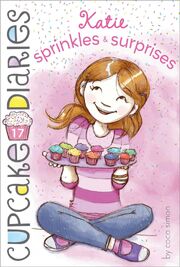 Katie Brown
meets her mom's boyfriend who is her math teacher!!! She tries to act normal until Olivia finds out and tells it to the whole class! Can Katie stop Olivia and be comfortable?
This is the 17th book in The Cupcake Diaries series.
Ad blocker interference detected!
Wikia is a free-to-use site that makes money from advertising. We have a modified experience for viewers using ad blockers

Wikia is not accessible if you've made further modifications. Remove the custom ad blocker rule(s) and the page will load as expected.