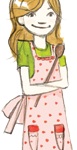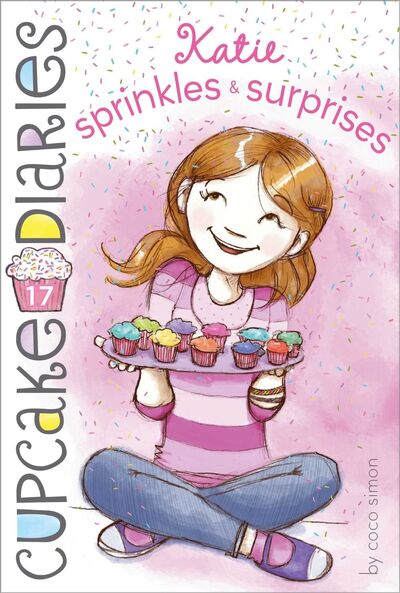 Katie Brown is a middle school girl, who is obsessed with cupcakes. Her ex-best friend, Callie, dumped her on the first day of middle school when she joined the Popular Girls club, lead by Sydney, her rival.That day she met Mia, Emma and Alexis. They all bonded because of the Peanut Butter and Jelly cupcake that her mom packed her. Now, they are all great friends, Mia being her best friend.
Appearance
Edit
Katie is described to be very cute. She has light brown hair with natural highlights and light brown eyes. She has slightly blushed cheeks as showed on the cover of the books, and is pretty skinny.
Katie is in middle school. Katie loves running, and also loves cupcake baking. Katie went to a cooking camp. Katie has a crush on George. Mia mentions that she and Katie have little crush on Emma's older brother Sam. She hates Sydney and Olivia. Her old best friend Callie dumped her for the PGC. (Popular Girls Club.) on the first day of middle school. Katie is uncomfortable around Mia's old best friend.
Katie doesn't really care much about how she looks, she just likes to look nice.
Personality
Edit
Katie is very nice, but she's quiet and shy when she's around new people. She is funny, and very supportive.
Ad blocker interference detected!
Wikia is a free-to-use site that makes money from advertising. We have a modified experience for viewers using ad blockers

Wikia is not accessible if you've made further modifications. Remove the custom ad blocker rule(s) and the page will load as expected.