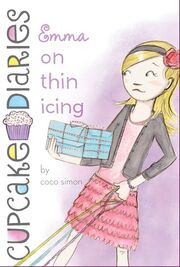 This is the third book in
The Cupcake Diaries
series. Everyone is excited that
Mia
's mom is getting married and asks each member of the Cupcake Club to go! Emma has found a dress at the bridle shop! But here is one problem:
Her dress costs more than she expected. Will Emma have enough time to get the dress in time for the wedding?
Ad blocker interference detected!
Wikia is a free-to-use site that makes money from advertising. We have a modified experience for viewers using ad blockers

Wikia is not accessible if you've made further modifications. Remove the custom ad blocker rule(s) and the page will load as expected.