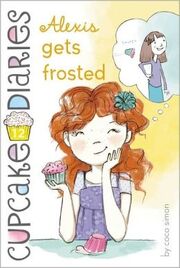 Everyone was glad that Sydney Whitman has moved away, but there is Olivia Allen who is meaner than she! Every time she passes Alexis in the hallway, she says something mean to her. Alexis is lucky to have such good friends to stand up for Olivia. But is Olivia really mean?
This is the 12th book in The Cupcake Diaries series.
Ad blocker interference detected!
Wikia is a free-to-use site that makes money from advertising. We have a modified experience for viewers using ad blockers

Wikia is not accessible if you've made further modifications. Remove the custom ad blocker rule(s) and the page will load as expected.